Watchmen: "You're my thrill..." - (Billie Holiday)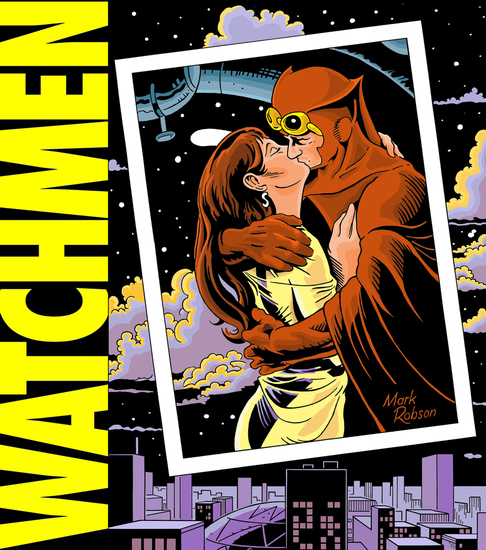 45 x 30 cm, © 2016, prijs op aanvraag
Tweedimensionaal | Tekenkunst | Inkt

SILK SPECTRE: "Did the costumes make it good?"
NITE-OWL: "Yeah. Yeah, I guess the costumes had something to do with it. It Just feels strange, you know? To come out and admit that to somebody. To come out of the closet."
Dit is mijn fanboy-eerbetoon aan een bekende scene uit WATCHMEN, maar uit een andere hoek. Deze strip (uit 1986/1987), waarin schrijver Alan Moore en tekenaar Dave Gibbons het superhelden-strip-genre op een geniale manier binnenstebuiten draaien en heruitvinden, is een mijlpaal in Amerikaanse superhelden-comics.
Het is de enige strip die is opgenomen in de Top 100-literatuurlijst van Time.